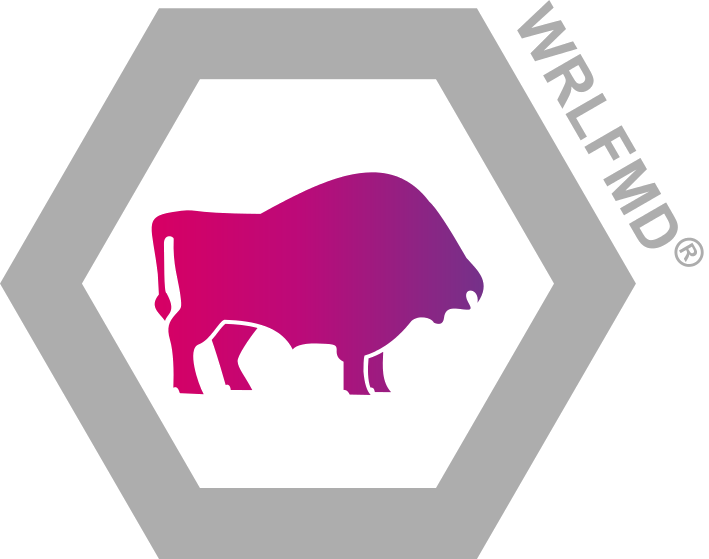 The World Reference Laboratory for Foot-and-Mouth Disease (WRLFMD), designated in 1958, is a FAO Reference Center at The Pirbright Institute in the United Kingdom. We are also designated by the WOAH as a Reference Laboratory for Foot-and-Mouth Disease.You can read more about the history of the WRLFMD here

 

Our work is funded by the UK government (DEFRA) and supported from the EU via funding from the EuFMD.

In November 2018 the WRLFMD celebrated its 60th anniversary with a symposium held at The Pirbright Institute. You can read more about the event here.
Our Laboratory
On the Pirbright Campus the WRLFMD is based in the BBSRC National Virology Centre: The Plowright Building, a state-of-the-art, high containment laboratory.  Construction was completed in early 2014 and scientific activity in the building began in early 2015.
The Plowright Building is used by the Institute's two scientific programmes for the purposes of in vitro research into virus diseases of livestock, including poultry. It is 14,000m2 in size and can accommodate 150 scientists, including support staff.
OIE and FAO

The WOAH and FAO have designated reference laboratories with scientific and technical expertise within the areas of animal health, public health and zootechnics to help prevent, control and eradicate major animal diseases.
The purpose of the Network of WOAH/FAO FMD Reference Laboratories is to make available accurate and timely data to support global surveillance and control of foot-and-mouth disease.